JioFiber To Launch Today: Here Are The Prices, Benefits And Other Details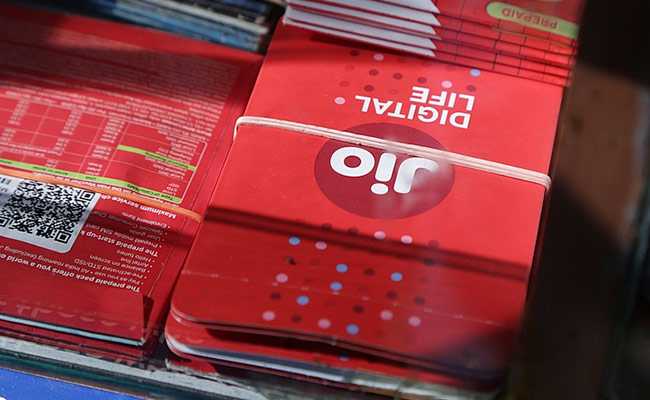 Reliance Jio Infocomm, the telecom arm of billionaire Mukesh Ambani-led Reliance Industries, will commercially launch JioFiber today. JioFiber is an optical fiber-based fixed-line broadband service. Registered JioFiber users will be able to get a high-speed internet connection and smart home solution after launch, according to Jio's website- jio.com. At Reliance Industries' 42nd annual general meeting in August, chairman and managing director Mukesh Ambani said the company had received more than 15 million JioFiber registrations from nearly 1,600 towns.
Here are 10 things to know about Reliance's braodband service JioFiber:
JioFiber broadband service comes with a high-definition television and set-top boxes at no charge for annual lifetime subscribers.
"JioFiber customers who opt for our annual plans which the company calls Jio-Forever plans, will get an HD or 4K LED television and a 4K set-top-box absolutely free," Mr Ambani had said at the Reliance Industries annual general meeting in August.
"Premium JioFiber customers will be able to watch movies in their living rooms the same day these movies are released in theatres! We call this Jio First-Day-First-Show," Mr Ambani had said.
JioFiber plans are priced between

Rs.

 700 to

Rs.

 10,000 per month.
This broadband serice comes bundled with subscriptions to most leading premium over the top (OTT) applications.
Under JioFiber preview offer, users get ultra-high-speed internet up to 100Mbps free for a limited preview period and complimentary access to a host of Jio's premium apps, according to Jio's website- jio.com.
Upon consumption of the monthly quota, users can recharge their Jio Fiber data plan with a booster pack that offers 40GB additional data, according to Jio.
There are no installation charges levied but there is a refundable security deposit of

Rs.

2,500 taken for the JioFiber router. This amount needs to be paid through debit card, credit card, Jio Money or PayTM.