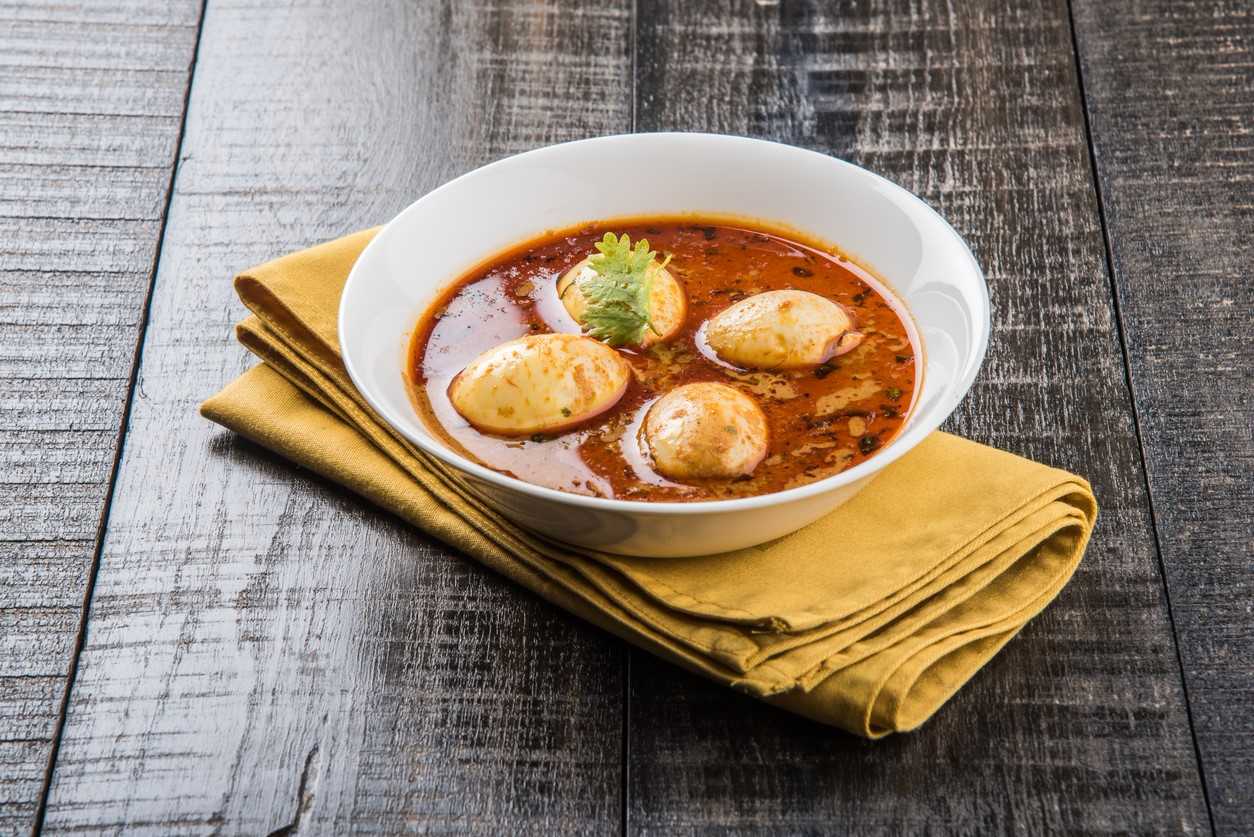 Total Cook Time: 

35 Minutes
About Shahi Egg Curry Recipe: Eggs (Anda) are one of the most versatile foods that can be cooked in numerous ways for each course if meal. Apart from being simple and easy to cook, eggs have numerous health benefits too. This recipe of Anda curry is an easy but delicious curry made with aromatic spices, a hint of kasoori methi and cream. It is sure to score 10 on 10 at your dinner table. It can be paired with plain chapati, paratha, rice, biryani or pulao depending upon your choice. You can also serve pickle along with it.
Ingredients Of Shahi Egg Curry
8 Eggs, boiled
5 Garlic cloves (minced)
1 Onion, chopped
2 Green chillies, sliced
1 inch Ginger (minced)
1 Tbsp Fresh cream
2 Tbsp Curd
1 Tbsp Kasoori methi
1 Tbsp Chaat masala
1 tsp Garam masala
1 tsp Red chilli powder
To garnish Coriander leaves
To taste Salt
1 Tbsp Oil
1 Cup Water
How to Make Shahi Egg Curry
1.Make a coarse paste by grinding onion, green chillies, ginger and garlic.
2.Add oil in a pan and saute the above mentioned ingredients for 2-3 minutes.
3.Whisk the curd and cream together and add it into the pan. Mix well.
4.Now add kasoori methi, garam masala, red chilli powder and salt. Add 1 cup of water and bring the mixture to a boil. Let it cook for 10 minutes.
5.Make small slits in the boiled eggs and add them into the pan. Let it cook for 5-6 minutes.
6.Garnish with chaat masala and fresh coriander leaves before serving.