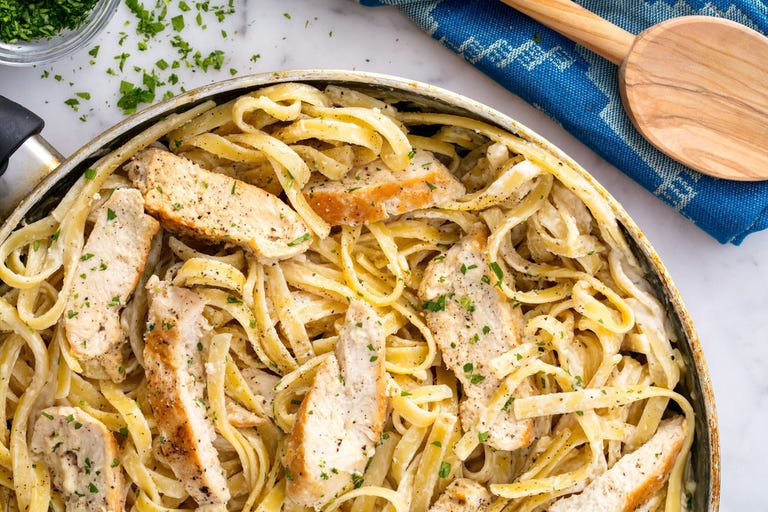 Oh, chicken alfredo: It's the classic pasta we just can't seem to get enough of. Of course there are tons of jarred pasta sauces you can buy, but making alfredo from-scratch is actually so easy.
2 tbsp.
extra-virgin olive oil
2 
boneless skinless chicken breasts
Freshly ground black pepper
1 c.
freshly grated Parmesan
Chopped fresh parsley, for garnish
In a skillet over medium heat, heat oil. Add chicken and season with salt and pepper. Cook until golden and no longer pink, 8 minutes per side. Transfer to a plate to rest, then slice.
To the pan, add milk, chicken stock and garlic. Season with salt and pepper and bring to a simmer. Add pasta, stirring frequently for about 3 minutes. Let cook about 8 minutes more, or to your desired doneness.
Add cream and Parmesan and stir until combined. Simmer 2 more minutes, or until the sauce thickens, and season again with salt and pepper.
Remove pan from heat and stir in sliced chicken. Serve immediately with parsley.