Adobe Premiere Clip Video Editor App Launched for Android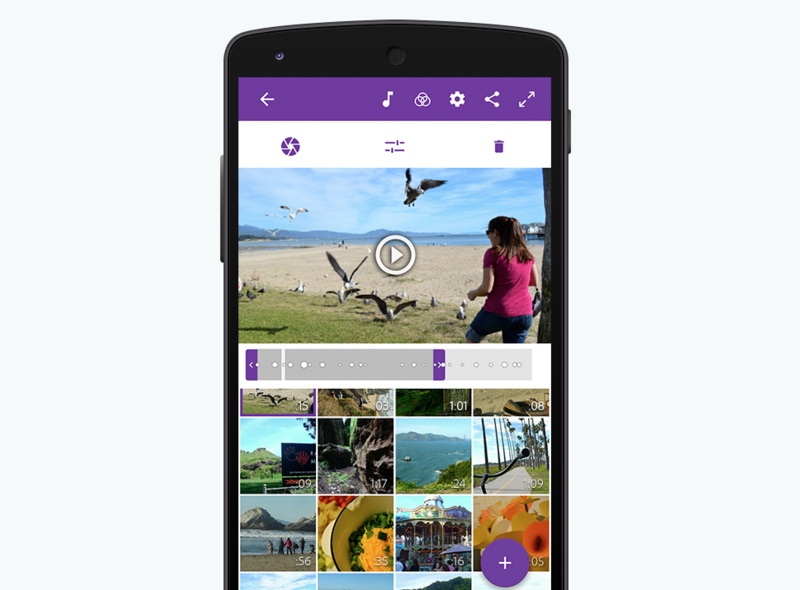 Adobe is finally bringing its video editor to Google's Android mobile platform. Called Adobe Premiere Clip, the app is a lightweight and ostensibly stripped down version of Premiere's desktop counterpart. Available for free, the app also aims to make it easier for users to stitch together photos and clips and convert them into a "finished video story."
Premiere Clip, much like its iOS counterpart that was released last year, is a free video editor and comes with a range of Premiere features such as the ability to trim parts of a video, adjust lighting, and add effects to videos. Adobe realises that it can get clunkier to edit a video on a small screen, which is why the app lets you drag and drop clips and photos.
As mentioned in its description, the app also lets you add soundtracks and adjust their pace. There's a feature called 'Smart Volume' that lets you smooth the audio levels between clips, and Auto Mix to balance soundtracks with your audio. The company is also putting emphasis on the sharing aspect, making videos "immediately shareable." Finished videos can be directly shared to Twitter, Facebook, orYouTube.
The release of Premiere Clip is a big move from Adobe, which has until now remained more inclined to the desktop and Apple's iOS platform. Over the past few months, the company has, however, become focused on mobile platform. In October, it launched Adobe Photoshop Fix, Capture CC, and Illustrator Draw apps for mobile devices.