Nilima Achwal to talk on gender equality in TEDx at IIM Raipur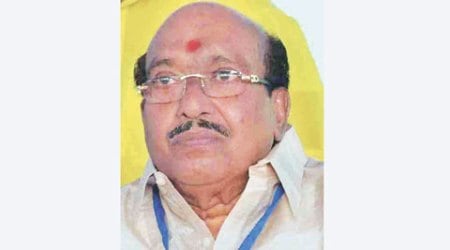 RAIPUR: A gender-equal society would be one where the word 'gender' does not exist: where everyone can be themselves. Perpetuating this issue, Nilima Achwal, an entrepreneur, writer and investigator working towards gender-equal India through high-impact, scalable approaches is scheduled to speak at this year's TEDx IIM Raipur event to be held on November 29.
At TEDx IIM Raipur, she'll be talking about how breaking taboos and educating the youth on sexuality and gender is the only way to systemically address gender inequality and sexual violence in society, and build a new India. Nilima writes and speaks frequently on social entrepreneurship and women's empowerment, and advises social ventures on business model innovation. She is currently the founder and CEO of a social venture Iesha, which educates and empowers Indian youth on sexual, reproductive, and gender issues, by leveraging technology, for a more gender-equal India. She understands that educating the youth on these taboo issues is crucial to ensuring their confidence, dignity, integrity, safety, and mental and physical health.
This year, TEDx IIM Raipur will feature such women who have gone against convention to achieve success like Manisha Gulyani, Archana Sardana, Smita Nair Jain and Hema Balakrishnan, as they share "The Next BIG Idea" for women empowerment in India.
Featuring all women speakers would be there during TEDx IIM Raipur 2015, an initiative taken by students and faculties that will raise pertinent questions about women-centric issues by leading personalities from the fields of education, entrepreneurship, social activism, media & entertainment etc.
TED is a non-profit organisation devoted to spreading world-changing ideas. TEDx is an independently organised event, held under a free license granted by TED. The TEDx event at IIM Raipur, themed on "The Next BIG Idea", will feature a combination of live presenters and TED talk videos.